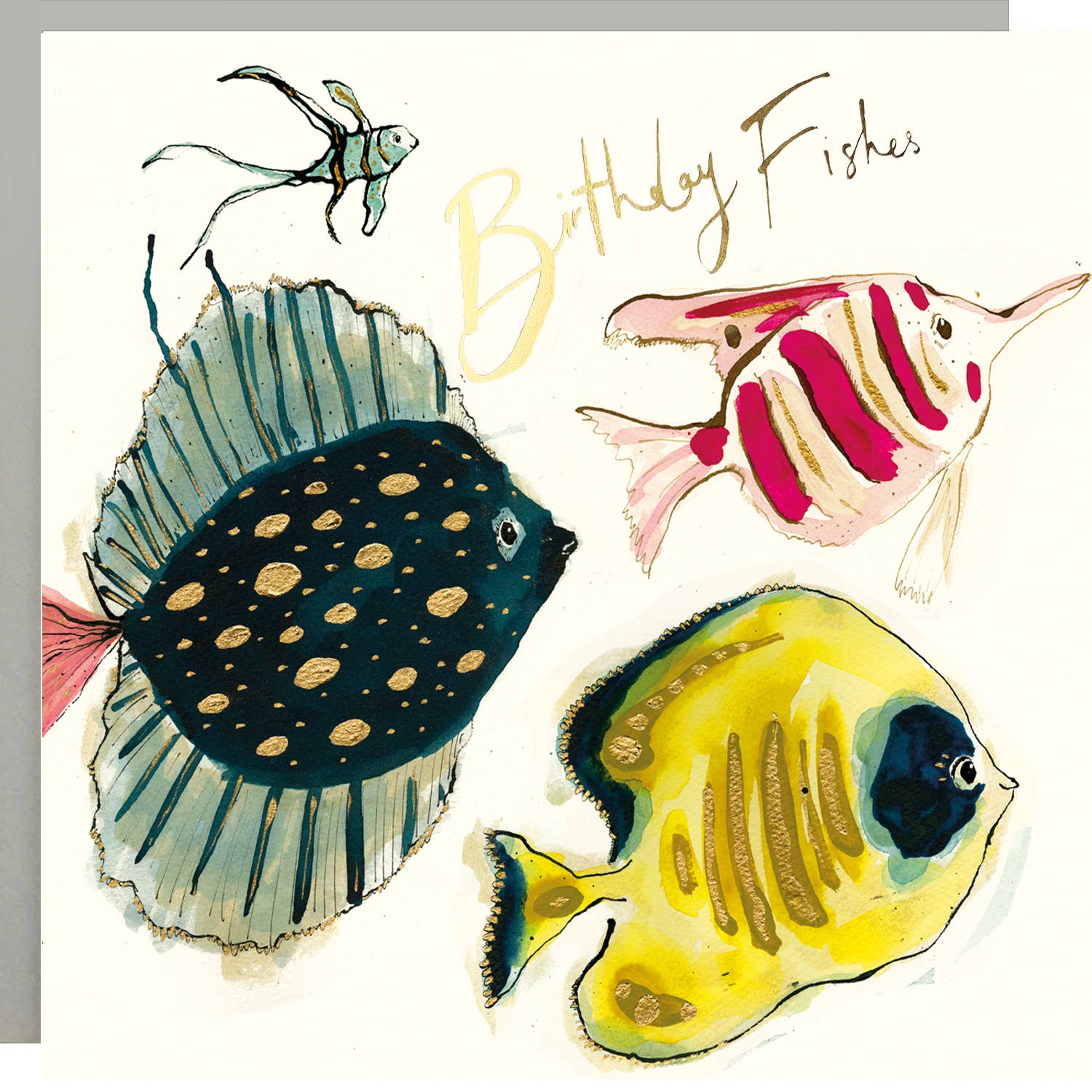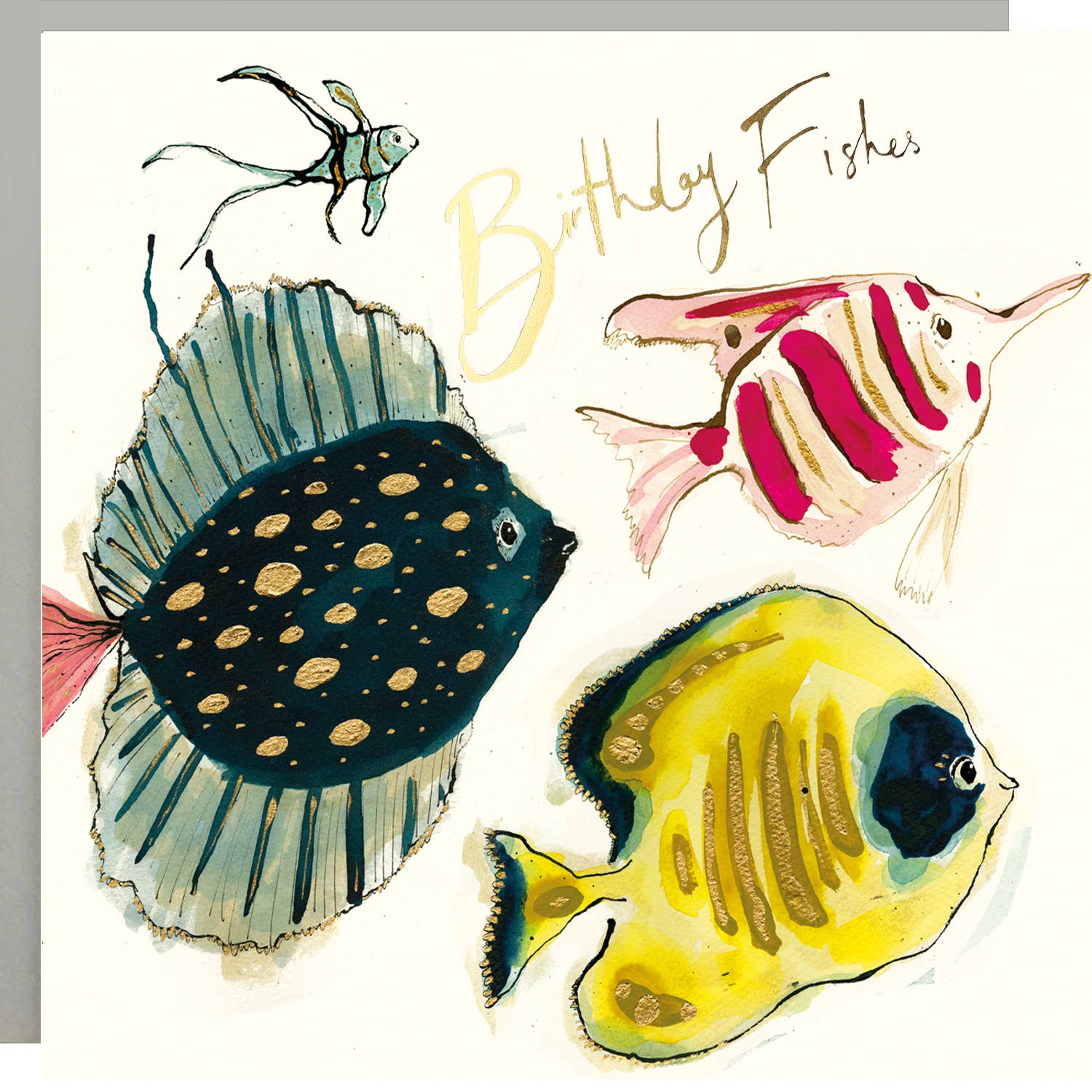 Birthday Fishes Gold Foil Card
A gold foil embossed card illustrated with a shoal of colourful fish and the handwritten text 'Birthday Fishes'. Left blank inside so that you can write your own message. 15cm x 15cm Printed on heavy-weight, FSC certified, card and supplied with a high quality envelope. The card and envelope are...
Why Choose Us ?
We are a small business that pays attention to the details. We source local products. We will endeavor to help you select the perfect gift
Shipping
If you are outside of our delivery area, please email or call us to make arrangements.