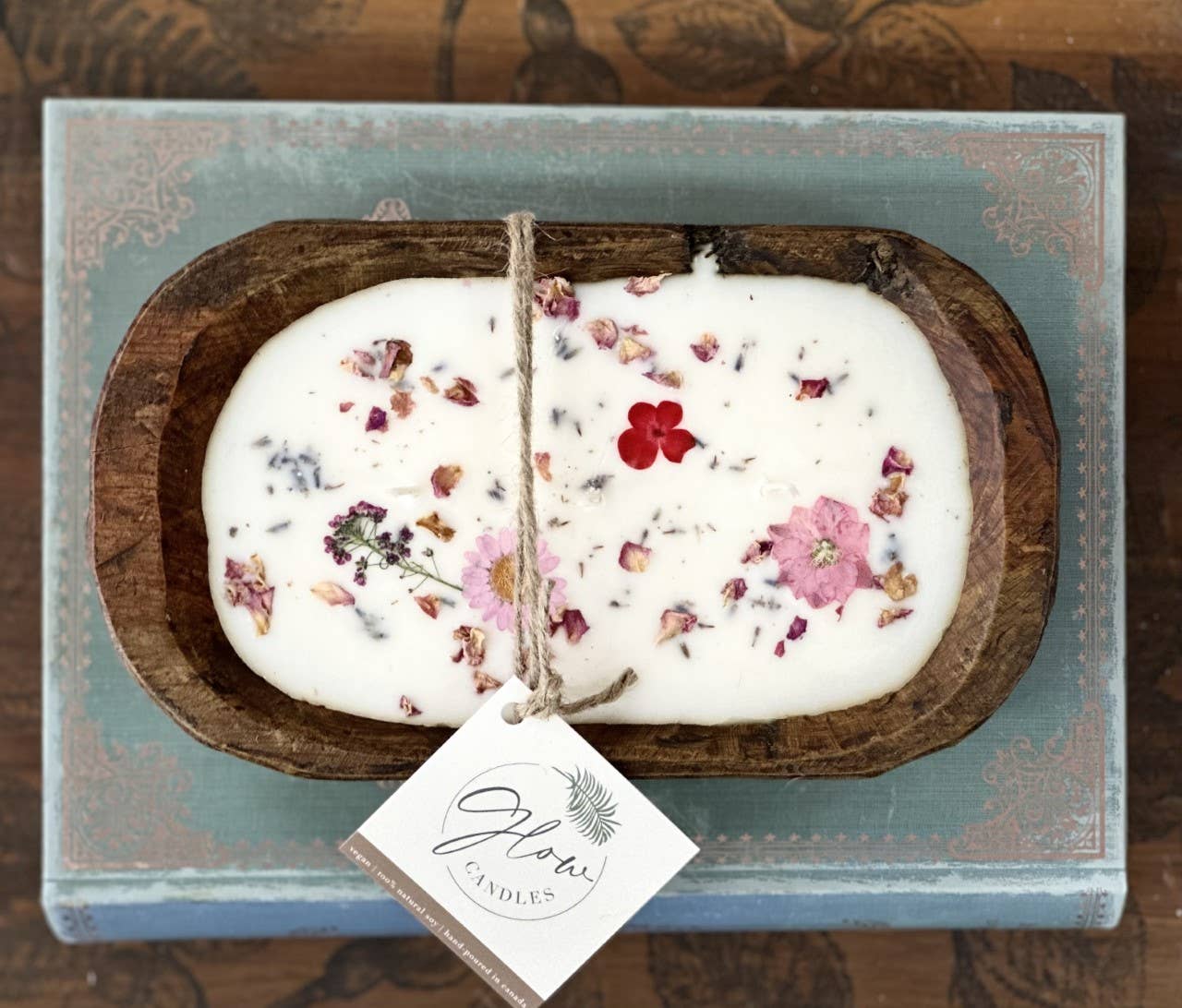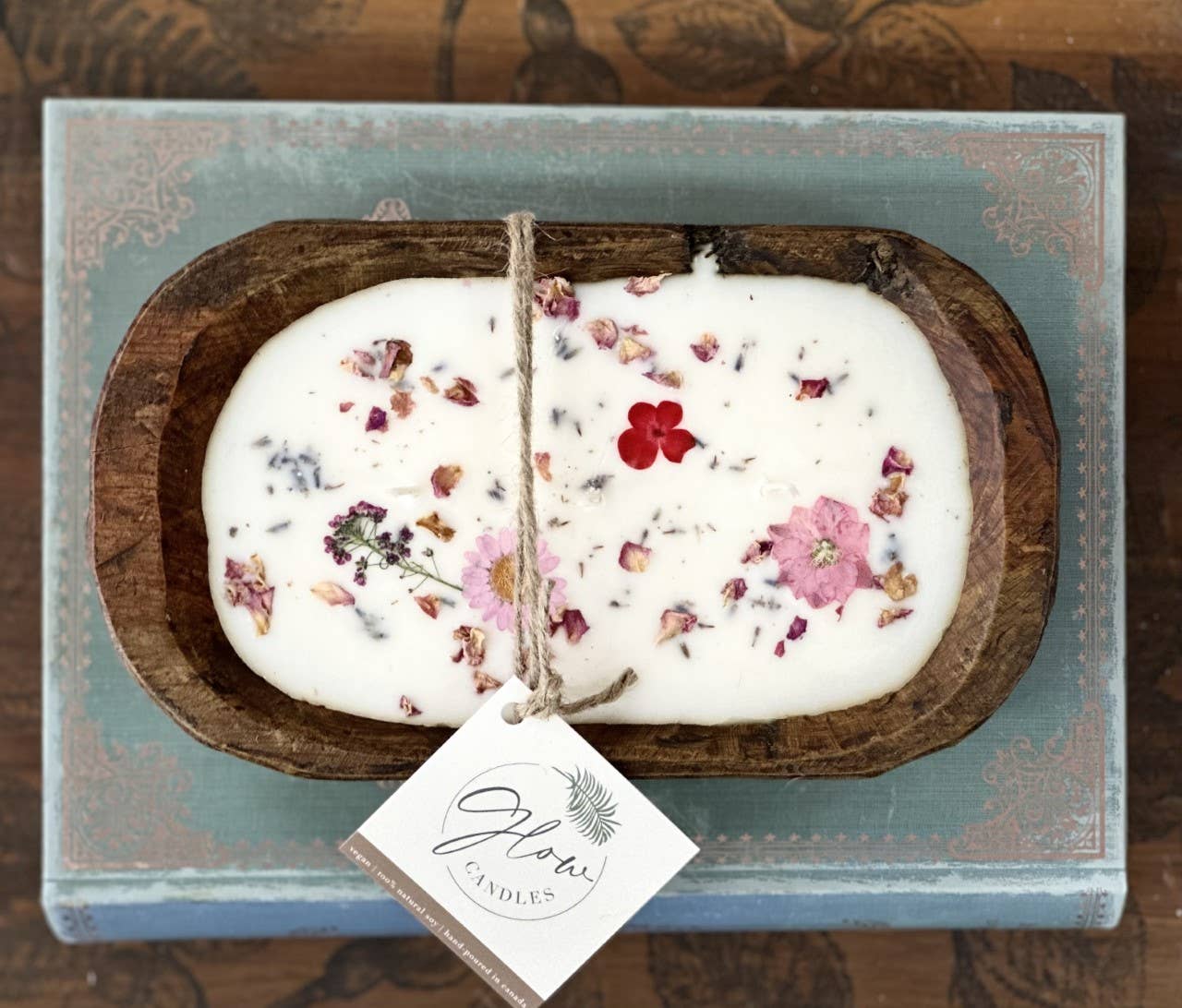 Dough bowl candle with dried flowers
Soy candle with three cotton wax wicks and topped with dried lavender, rose petals and pressed flowers. The nature of the wood carved bowls are unique, so size and shape will vary. Mostly 8-10 inches long by 5-6 inches wide. 14 - 18 oz, 30-40 hour burn time. ROASTED ESPRESSO:...
Why Choose Us ?
We are a small business that pays attention to the details. We source local products. We will endeavor to help you select the perfect gift
Shipping
If you are outside of our delivery area, please email or call us to make arrangements.